Aracar is an AI driven platform for originating & underwriting auto loans to expand affordable credit by connecting consumers, dealerships and lenders.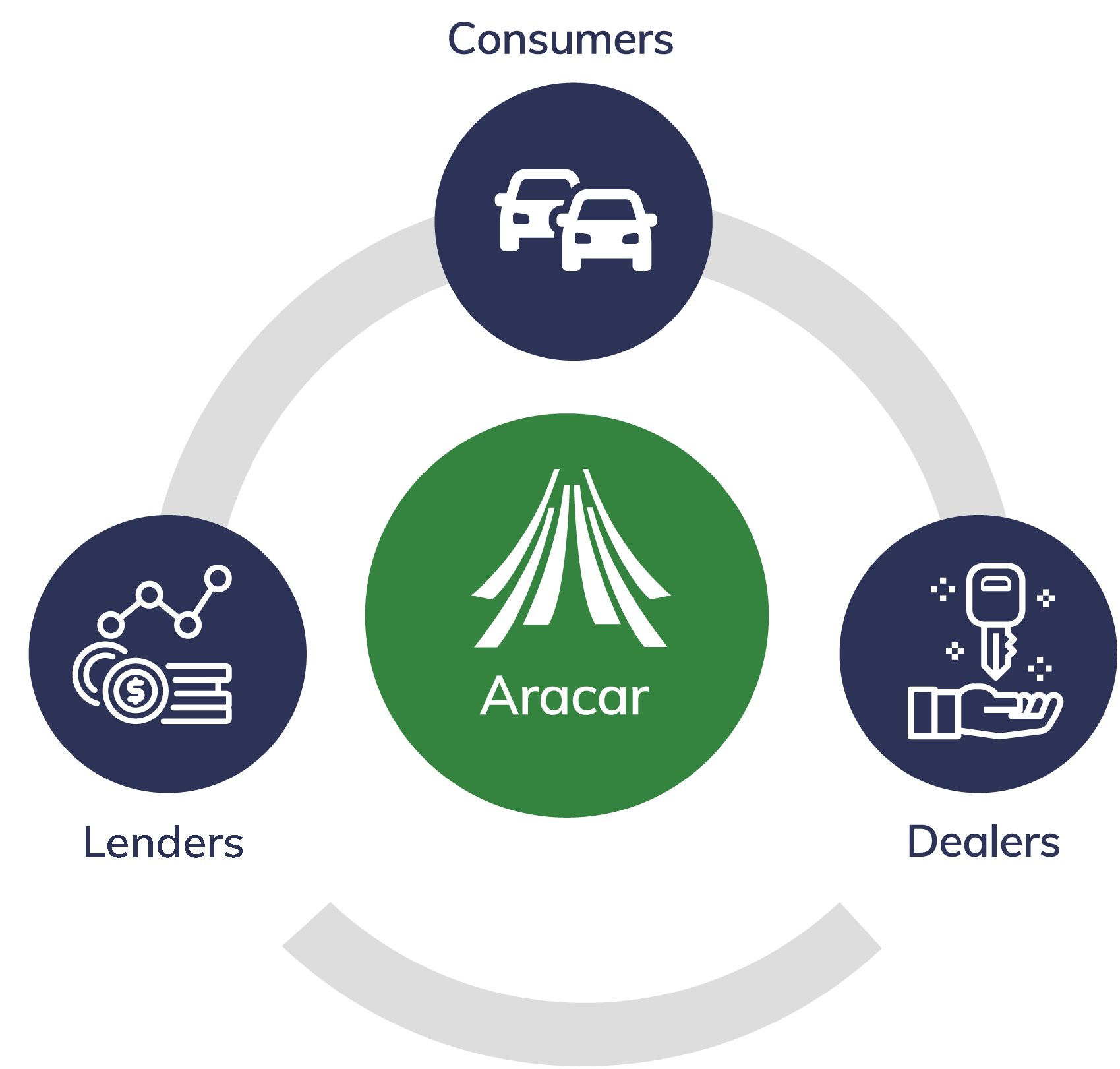 Services to help dealers buy and sell more cars and increase profitability,
A secured credit score to increase access to financing for car purchases.
A vehicle savings program for the unbanked to create a credit score and vehicle ownership.
Connecting the auto dealership POS network with lenders.
Aracar removes the bias inherent in traditional lending models bringing fairness and access to vehicle ownership.